DATE AND TIME: Tuesday, July 26, 2022, 8:00am to 3:00pm
Wednesday, July 27, 2022, 8:00am to 5:00pm
LOCATION: Major FA Tilston Armoury, 4007 Sandwich St. Windsor, ON
SPORT DESCRIPTION:
All participants must be active tactical unit members with hostage rescue certification. Each team must have 6-8 members including a qualified sniper and observer. All team members must complete the registration individually before the Team Captain can register their team. Teams will be required to complete consecutive, timed events, which must be performed in a specific sequence as follows:
EVENTS:
Physical Fitness Challenge (2 members to participate)
Sniper Challenge (2 members – Sniper and Observer)
Multi-weapon Challenge (4 members to participate)
Hostage Rescue Challenge (All members must participate)
NOTE: The members selected for Physical Fitness and Sniper must be different.
SCORING: The score from the four challenges will be combined to determine the final team score and overall champion. Scoring will be determined by combined times from all four events, including any assessed penalties, shot accuracy, and shot placement. The top three teams will be presented with Gold, Silver and Bronze medals at the conclusion of the second day.
EQUIPMENT:
Tactical Uniform including full personal protective equipment (Ballistic vest)
Eye protection, Ear protection
Sniper Rifle, binoculars or spotting scope, and range finder
Carbine rifle (Service issued) .223 or 5.56 (Other calibers need to be pre-approved)
Pistol (Service Issued)
Note: Snipers will require a sniper rifle (as previously mentioned) as well as a main entry weapon (carbine).
SAFETY RULES:
All competing team members must be present for mandatory safety brief at the start of the each day. Violation of safety rules and unsafe weapons handling may result in disqualification or deduction in team or individual scores. No one will be allowed entrance into the competition area until they are called to perform. Pistols may be loaded and contained within a holster worn by team members. Long guns and shotguns will remain empty and on safe until told to load.
All officers participating in the SWAT events will be required to wear eye, ear, ballistic vests, and helmets during the live fire events on the range (Sniper/Observers will not require vests or helmets for sniper/observer portion of the SWAT event.) However, full PPE will be required for remaining portions of SWAT). During movement exercises, all weapons will be on safe, with finger on the frame of the weapon.
During the competition, judges will be monitoring safety while moving through the course of fire. Any time a judge says "STOP" or an air horn is heard all movement on the range must stop until cleared to continue.
NOTE: This event is LIMITED TO 8 TEAMS
DATE:  Saturday, July 30, 2022 TIME: 8:00am
LOCATION: University of Windsor Alumni Field, 2555 College Ave. Windsor, ON
SPORT DESCRIPTION:
Discuss – Men (Open & Senior 4.40lb., 2kg), (Master & Grand Master A & B 3.52lb, 1.6kg). Grand Master C, D, E and all women's divisions 2.2lb. (1kg.)
Shot-put – Men (Open & Senior 16lb., 7.26kg) (Master & Grand Master A & B 12lb., 5.44kg). Grand Master C, D, E and all women's divisions 8.82 lb. (4 kg.)
High Hurdles – Men (Open & Senior 39in., 99cm), (Master & Grand Master 36in., 90.15cm).
Intermediate Hurdles – Men (Open, Senior, Master 36in., 91.44cm), (Gr. Master 33in., 84cm).
Hurdles – Women (All categories 33in., 84cm).
Triple Jump
Long Jump
High Jump
100 M
200 M
400 M
800 M
1500 M
DATE AND TIMES: Friday, July 29, 2022, 8:00am
LOCATION: St. Clair College (check in at Classic Gym), 2000 Talbot Rd. Windsor, ON
SPORT DESCRIPTION: All components are completed in one day. Medals are awarded based on total number of points accumulated. All competitors are required to start all stages of the event or be disqualified from competition. Competitors in the 200 lbs. (90.72 kg) and OVER division will weigh-in each day at 0700 during the rules meeting. A rules meeting will be held at 0700 each day at St Clair College.
All divisions will participate on the same day.
Order of Events – 3.1-mile (5 km) run, shot put, 100 M sprint (to be run on a track), 100 M swim*, 20-foot (6.1 metre) Rope climb, bench press, pull-ups and obstacle course. No "Gloves" allowed for rope climb, bench press or obstacle course. No bench shirts allowed for bench press. *The swim will be in a 25-meter pool; therefore, four lengths of the pool will be required.
NOTE: This event is capped at 40 competitors each day so register soon! Entries for this event close July 1, 2022. The Event Coordinator reserves the right to combine age divisions based on number of registrants.
DATE and TIMES:  Thursday, July 28, 2022, 4pm to 10pm
            Friday, July 29, 2022, 4pm to 10pm   
NOTE: Participants for 1 or both dates.
LOCATION: Caesars Windsor, Guns n' Hoses
Qualification Round – Winner of each table advances
Championship Round between all table winners
Play will continue until the winner is determined. Play is limited to the first 36 registrants each night. Players may register and play both nights. If less than 18 players (3 tables) register the two nights will be combined. Medals will be awarded for each night of play. Blinds will increase every 30 minutes. Blinds may be increased as play warrants.
Disputes arising from play shall be resolved in a timely manner at the absolute discretion of the Event Coordinator. Decisions shall be final and may not be appealed.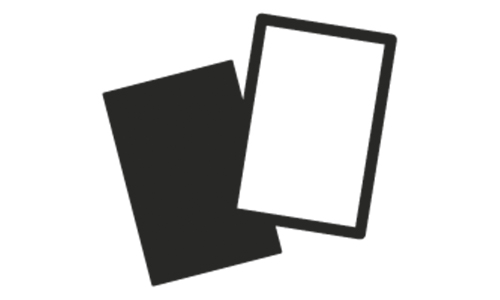 DATE:  Wednesday, July 27, 2022 TIME: 9:00am
LOCATION: Major Fa Tilston Armoury (Drill Hall), 4007 Sandwich St. Windsor, ON
SPORT DESCRIPTION: All competitors shall submit a medical exam report, signed by a licensed physician and based on a physical completed with-in six months of competition. This sport combines elements of wrestling, Judo, Jiu-jitsu and Sambo. Participants may use takedowns, pins, and submission holds from a variety of martial arts and wins a match by either accumulating more points than their opponent, or by submission of the opponent.
All competitors to weigh-in; details to be provided at registration. Competitors must enter their weight division and may also enter the Absolute Class. Each competitor must specify if they are willing to compete in a higher weight division if there are insufficient competitors within their weight division.
Each competitor will supply their own clothing and equipment. If there are not enough competitors in a division, they may be moved up or down in a class to compete. Depending on the number of women competitors, they may be divided into additional classifications. If there are limited entries, a round robin type tournament will be used for the matches, with awards still being given by divisions.
DATE:  Wednesday, July 27, 2022 TIME: 9:00am
LOCATION: Libro Recreation Centre (Staging area), 3295 Meloche Road, Amherstburg, ON
SPORT DESCRIPTION: A race against the clock on an open country road loop, with the main road having paved shoulders, consisting of small elevation changes. This course is intended for all levels of riders with a personal challenge incentive.
All riders must attend the pre-race briefing (rider's meeting) normally held at the staging area prior to the competition. A protective helmet complying with current safety standard s (SNELL ANSI / ASTM Certified), provided by the rider, shall be worn at all times when warming-up or racing. A rider will be disqualified if he/she removes the helmet during the race. Clip-ons/aerobars are allowed.
DATE: Friday, July 29, 2022 TIME: 9:00am
LOCATION: Birmingham Gun Club
8701 Richardson Road, Commerce Charter Township, Michigan, USA 48390
GUIDING BODIES: American Trap Shooting Assoc. (ATSA) / Can-Am Police-Fire Games Federation
SPORT DESCRIPTION: 12 gauge shotgun only. 100 birds each individual event. Five person teams. Reloads will be permitted, but must conform to ATSA regulations. New shells will be available for purchase. Doubles will be shot 25 pair per trap.
16 yd Event: Division "A" – Rating of 92% and over.
Division "B" – Rating of 91% and under.
21 yd Event: Division "A" – Rating of 88% and over.
Division "B" – Rating of 87% and under.
Doubles Events: Division "A" – Rating of 86% and over.
Division "B" – Rating of 85% and under.
Competitors without an ATSA/National Affiliate classification should enter the "B" Division. They will be classified by performance on their first 50 targets in the Individual event. 300 birds will be shot.
TOP GUN AWARD: See Sporting Clays profile.
ADDITONAL FEES:  $37 (US funds) per 100 rounds per person to be paid onsite. Ammunition is available for purchase at the Gun Club
DATE: Thursday, July 28, 2022 TIME: 9:00am
LOCATION: Major FA Tilston Armoury, 4007 Sandwich St. Windsor, ON
SPORT DESCRIPTION: This event will be a Patrol Dog 2 (PD2) narcotic and explosive detection competition run under the umbrella of the United States Police Canine Association, using USPCA rules and guidelines. You must register for either Narcotics OR Explosives. There will be no spectators allowed for this event. Medals will be awarded to the dogs with the top 3 scores in each division.
Competition is open to dogs on regularly scheduled duty with a law enforcement organization of any unit of government. The handler must be a member of the same law enforcement organization and working in that capacity. Competitors must wear Department uniforms, minus sidearm.
You do not have to be a USPCA member to register for the games. Here are links to the exercises: Drug Detection Rules Explosive Detection Rules
TOP DOG: To be considered for Top Dog, you are required to enter BOTH the Canine Detection event (narcotics or explosives) as well as the Police Service Dog event. Combined scores from the two events will determine medals for overall Top Dog. (Register for Top Dog event on the Police Service Dog registration page)
Spectators are not permitted.
DATE AND TIME: Wednesday, July 27, 2022, 4:00pm to 9:00pm
LOCATION: Superbowl Lanes, 10,000 Tecumseh Rd E. Windsor, ON
SPORT DESCRIPTION: All events are scratch scores (NO handicap). Each bowler will be classified according to their highest League average (minimum 21 games). One Four-Person Unisex team. Doubles Teams must add their averages together and divide by 2 to find their division.
DATE AND TIME: Friday, July 29, 2022, 1:00pm to 7:00pm
           Saturday, July 30, 2022, 9:00am to 3:00pm
LOCATION: St. Clair College (Classic Gym), 2000 Talbot Rd. Windsor, ON
SPORT DESCRIPTION:
Three Point: Most baskets made from outside the three-point line in 1 minute wins Gold, second most Silver, third most Bronze. Any ties will be broken by a 30-second shootout.
Free Throw: The most Free-Throws made out of 25 shots will win Gold, second wins Silver, third Bronze. A 10-shot shootout will break any ties in the Free Throw competition